IV tubing
You will require the following items (all available in second drawer from the bottom in the blue cart).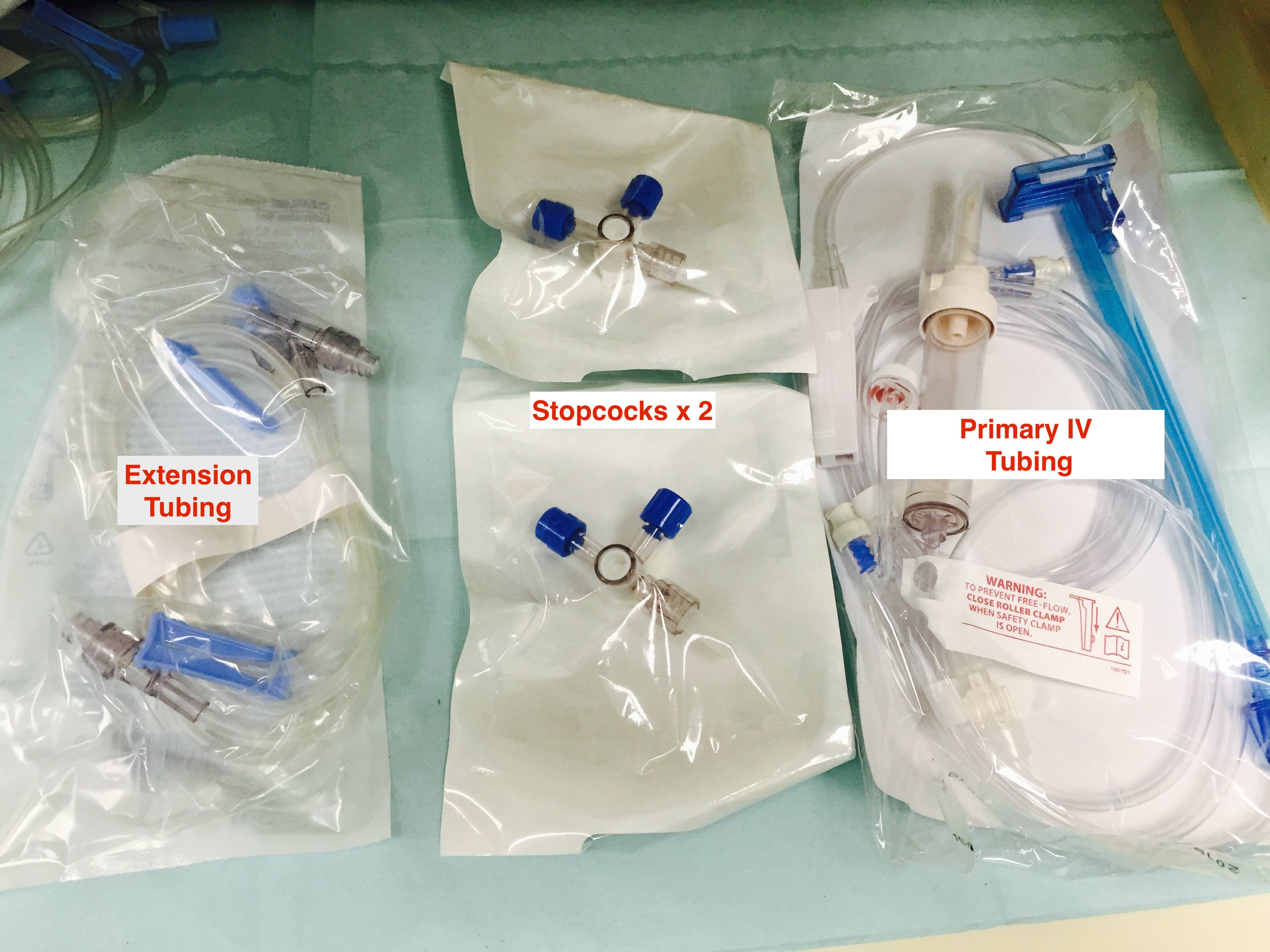 Set it up as follows:
Primary IV Tubing


.+
Stopcock 1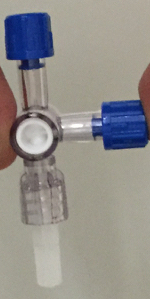 .+
Stopcock 2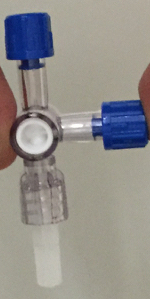 .+
Extension tubing


Once the tubing is made, hang an IV bag, remove the blue cap (pictured below), and spike the bag (where the blue cap used to be) with the primary tubing. Run the fluid through the tubing until drops start falling through the other end, then stop the flow.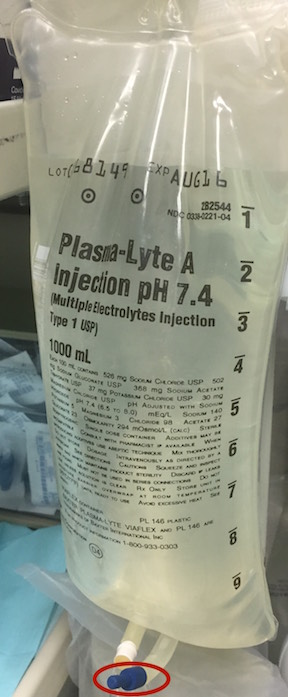 Please note that the IV bag and its connectors are all sterile and they must be connected and spiked sterilely without touching the connecting ends.
IV Set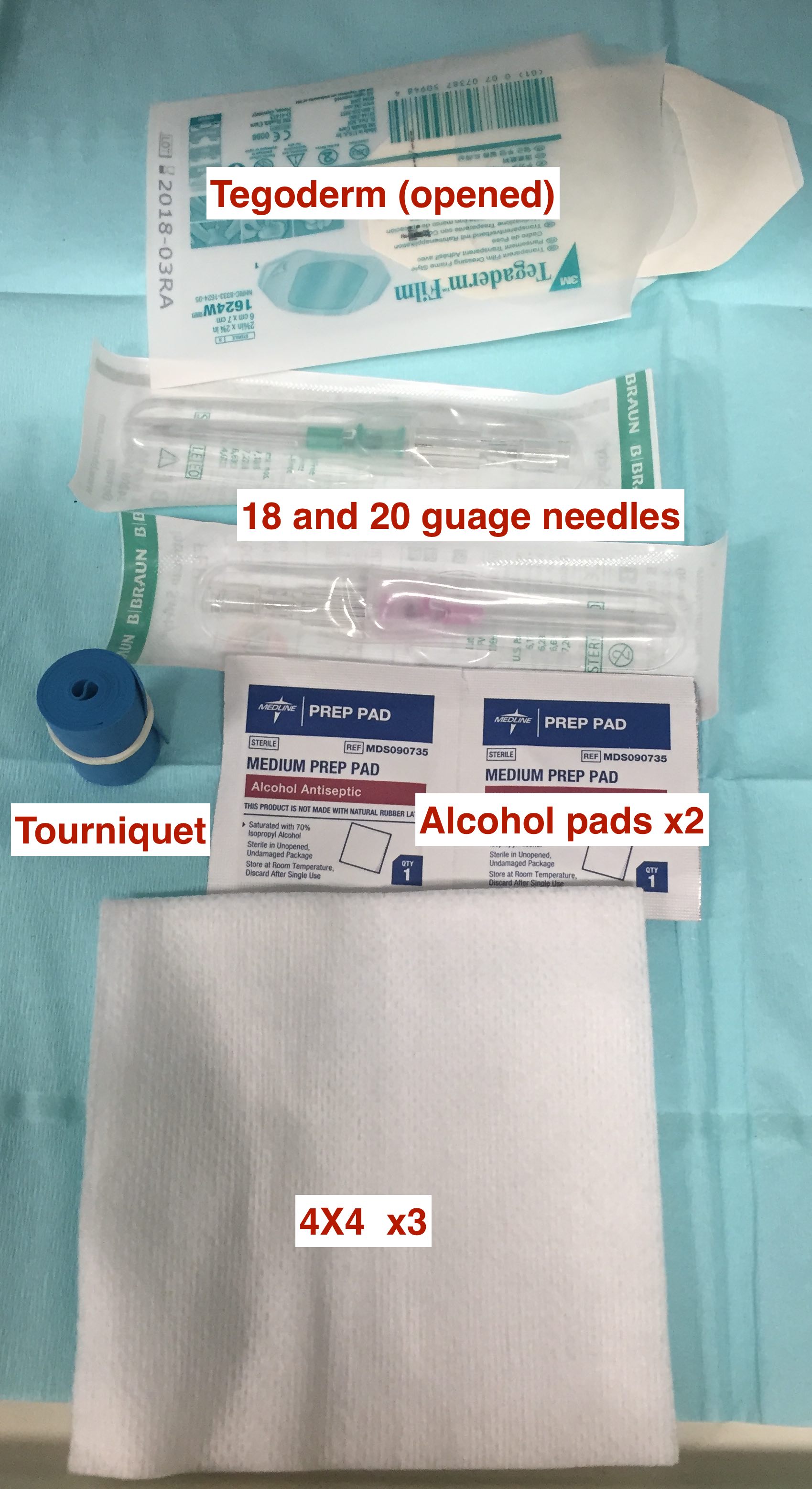 Tourniquets, 4x4, alcohol pads, tape and needles/catheters at usually in the 2nd drawer.
Tegaderm is usually in the 3rd drawer.